Grange Park
Care and Nursing Home







Your Care
We aim to give individual, person centered care within a calm and homely environment and to fulfill emotional, social, physical and spiritual needs. With your permission we will encourage your family members to participate in drawing up your own personal care plan.
The Care Team
Our Home Manager leads a professional team of an Assistant Home Manager, Nurses, Senior Care Staff, Care Assistants and support staff.
All our staff are fully trained and highly motivated to provide quality care that meets our aims and philosophy.
Health Care
Our care team will help you access all local health and medical services that you may need during your stay. Appointments with chiropodists, opticians and dentists can be arranged at your convenience. Any requests for appointments can be made to a staff member at any time.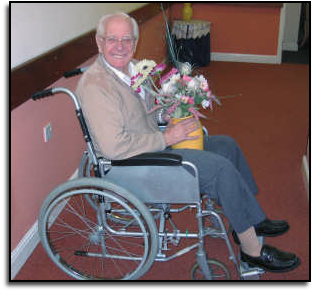 Cleaning and Laundry
We have a team of domestic assistants that are responsible for the cleanliness of your room and provide you with a thorough room cleaning service on a regular basis. Our laundry facilities are fitted with commercial machines and your personal washing will be carefully cleaned and ironed and returned to your room.
Security
There is an emergency call system throughout the home, so help is always at hand. Call points are in all the rooms and care staff are able to respond to your needs as necessary.
Our fire alarm is tested every week and staff receive regular fire training.